A Little About Hanson Services Home Care
After 45 years of healthcare administration, the majority of which was focused on geriatric care, Mary Ann Hanson used her passion and talents to design programs to support older adults via senior care. Knowing that aging doesn't change who you are or your desires for the comfort of home, she started Hanson Services as a way to help aging adults receive the care they need from the comfort of home.
Our mission is to provide assistance with caring and fun in the daily lives of older adults, and we have been successful in accomplishing this in over 1 million hours of service.
Hanson Services is privately owned, not a franchise, so we'll get to know each other very well in the years to come. Our management team has more than 160 years of experience, bringing a level of expertise you won't find anywhere else. And that doesn't include the knowledge of over 350 part-time and full-time caregivers.
Sometimes when an older adult enters the phase of their life where they need to receive care, they can feel like a burden. But there's no need for them to feel that way when you schedule our caregivers to spend time with them. We handle the day-to-day tasks while you provide the love and support they want and need.
What Sets Us Above the Rest…
Our Mission:
To bring a dependable sense of normalcy, safety, and enjoyable living into the homes of older adults.
Our Philosophy:
Aging is not a disease but a part of life's experience. Dignity and respect are rights, and we promote those rights with every one of our clients in their daily living.
How We're Different…
We're here to listen and engage with the family you've entrusted to us and to help them live to their fullest. Our non-confrontational, validation approach helps older adults — especially those with dementia —  live the lifestyle they know and are comfortable with.
Our resident assistants take great pride in their roles, and our clients become a part of our family. We make sure you are supported by a caring team, and that is what has made us the premier service for providing in-home assisted living.
…and the Awards that Prove It
During the 20+ years we've had the honor to serve you, the community has recognized the pride and joy we take in our work and has awarded us for it. We've received acknowledgment through accolades such as:
The Athena Award (formerly Business Woman of the Year) in 2003
Home Care Agency of the Year in 2003 from the Editorial Staff of The Consumer Business Review
#8 out of the Top 100 Fastest Growing Companies in Northeast Ohio by Case Western Reserve University Weatherhead School of Management in 2003
Top 10 Women Business Owners of Northeast Ohio in 2002 by the National Association of Women Business Owners, Cleveland Chapter
One of the most Influential Women of Northeast Ohio by Northern Ohio Magazine in 2002
We've also been featured in articles from: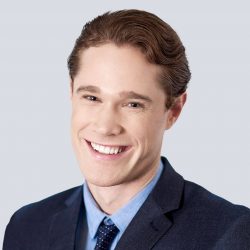 I want to especially commend Larissa who is most often there when I visit these days. She is another wonderful aide; she is kind, loving and considerate and she is really interested in keeping my aunt involved and active.  Another Hanson-Services gem! As always, with my best wishes and thanks.
I can't say enough about the quality and dependability of your service.  I  had to change my pickup time for surgery…Everything was taken care of beautifully.  My ride/caregiver showed up on schedule.  I must say her care was excellent.  Actually I'd say her care was above and beyond the call of duty.  Olana can be my caregiver every time as far as I'm concerned.
I want to let you know that we were very satisfied with the service throughout…from the initial phone call, through the interview with Veslava, and the care given. As you can imagine, it is difficult ensuring care when we are not nearby. My dad felt well cared for and enjoyed the health care people you sent him.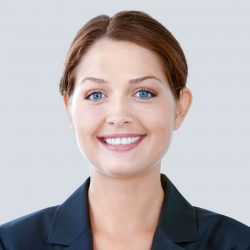 I have no words to express to how I feel about the love and caring you provided my dad the past year and a half. You were the ones who enabled our family to keep dad at home, where he wanted to be. I respect and honor each of you for the jobs you do.
Recently my family used Hanson Services to care for my father in his home. We found the caregivers to be kind, caring and dependable. Thank you for your assistance.
The Hoffman-Umans Memorial Award for Caregiver Excellence
Hanson Services was honored to receive an endowment in memoriam of former clients, Mae Hoffman and Nettie Umans. The grant recognizes and supports those who dedicate themselves to caring for older adults.
The Mae Hoffman/Nettie Umans Memorial Award for Caregiver Excellence was established both to honor their memory and to express the family's appreciation for the caregivers who, in the words of Steve Umans, son and nephew, "contributed immensely to the quality of their lives as they reached the stage of life where help was needed."
The family came to understand during those years that it takes exceptional characteristics and abilities to be a caretaker. It's challenging yet rewarding, but little recognition is ever given. Thanks to their generosity, the Hanson Service caregivers have been given the appreciation they deserve.
Meet Our Team
The Hanson Picture represents a combination of 210 years of professional experience working with Older Adults and their families. We believe it is our goal to treat our clients as we would our own family members with respect, autonomy, dignity, and independence, to keep them in the comfort and security of their own home.
This company was started in 1995 on the dining room table.